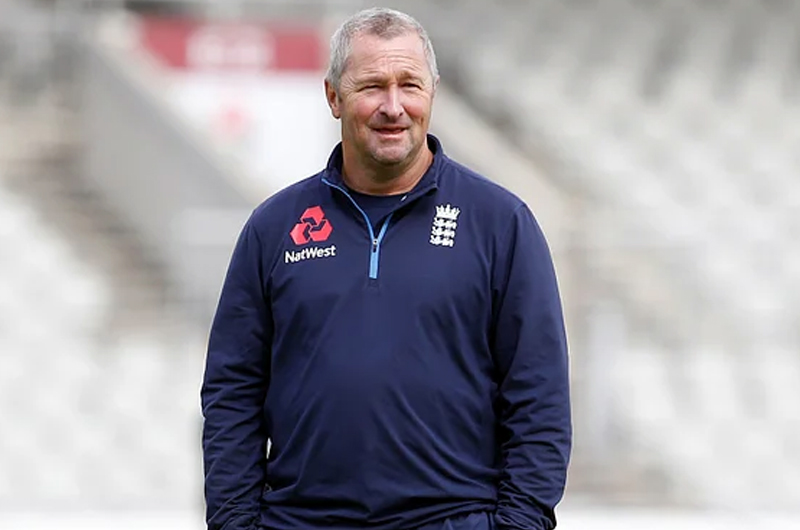 Paul Farbrace, former international coach and currently coaching director of Warwickshire County Cricket Club, is eyeing to have a maiden taste of franchise cricket as he is being roped in Bangla Tigers in the upcoming edition of T10 cricket in Abu Dhabi, scheduled from January 28- February 6.
BT franchise owner Yasin Chowdhury confirmed The Daily Sun that they have replaced former national cricketer Aftab Ahmed and included Farbrace as the head coach while Afghanistan head coach Lance Klusener retained his place as the team director.
According to the owner Sriram Somayajula (performance analyst of Delhi Capitals) will act as team manager replacing Nafees Iqbal while he will also be acting as the CEO of the Trevor (Penny) was expected to join as an assistant coach but now it seems we are not going to have him as he will be in Bangladesh with the West Indian side while the other members of the team management like trainer and physio are picked from Abu Dhabi due to the COVID-19.
The inclusion of Farbrace was nothing short of a surprise as usually county coaching directors are not seen as coaches in franchise cricket and the former English assistant coach he is not yet ready to become a permanent fixture in the franchise-based cricket tournament, immediately.
"My next assignment is obviously with Warwickshire County Cricket Club in English Cricket," Farbrace told The Daily Sun recently.
"It (T10 cricket) gives me an opportunity to have a really good taste of franchise cricket and to work with a fantastic set-up," he said adding that he is keen to understand the dynamics of T10 cricket as it is shorter than T20 cricket and according to him decision making will make the difference.
"The key thing for me in terms of approach to T10 compared to T20 cricket its obviously much shorter game and half the time and you need people with exceptional strike rate and you need people with fantastic skill with the ball as it's very crucial and the whole game is about great decision making whereas the good players make the decisions after a few balls the great players make the decision very quickly and that what we are looking for," he said.
"We are looking for people to make good decisions under pressure enjoy that pressure and enjoy looking for every ball to four or six. A bowler who absolutely loves to bowl under pressure and people who cope with batsman coming hard at them and they thrive on that challenge, that's what all we are looking for," he said.
"In terms of the squad, we resemble so far, I'm very excited by the players we have got, I think the players they retained and signed the fantastic players, and we got a good balance to our team. The gaps we need to fill, we need to make sure that we have got the quality bowling," he said.
"I think the batting slot you look in four high-quality batters and making sure look sure you have got five high-quality bowlers. If you got a couple of all-rounders in the middle, and I know the stats suggest all-rounder don't play a massive part, and obviously batsman one and two face the most ball in T10 and so it's a top-four batter, it's a top-five bowler and then you got a scope of a couple of players in the middle that can offer little bit with bat or ball if you need them either with bat or ball and then they only get to play a very small part in T10 cricket and that's absolutely key," he said.
Farbrace added that he is already in talks with people involved in T10 cricket to gain some insights while added that Sriram is helping him with all the data that is required to be successful.
"Obviously I have a lot of contacts around the world, and I have spoken to a lot of people who have been involved like the players and the coaches in the T10 tournament over the last few years and gain some good insights from them," he said.
"Ultimately Sri Ram is my data man, and he is providing fantastic stats, fantastic knowledge so far and be that will be key to us to be successful in this tournament," he said who also hopes to expand his contact book while searching for potential overseas signings for next year's T20 Blast while there is a possibility some of the best young white-ball players, like Adam Hose and Ed Pollock, could join him at BT.
Farbrace added that he is eyeing to fulfill the expectation of Bangladeshi fans in the tournament.
"Bangladesh is an unbelievable place to be involved in the game of cricket, I'll be very lucky to be there on quite a few occasions with England and with Sri Lanka, absolutely love the country I love the passion for the game, it is just a cricketing hotbed And when you go there and you see how much the game means to people in Bangladesh. You know this is an opportunity for us as a team," said Farbrace.
"So, make the Bangladeshi people proud I know they will be watching their team play, I know they will be cheering them on, but it's a brilliant opportunity to play exciting cricket because ultimately, they want to see Bangladeshi players only play well and be successful on the world stage. And they've shrugged off that tag that label of being a team. You know most international teams look forward to playing against that's gone now. Bangladesh are a team in their own right who consistently win games of cricket international cricket level and their supporters expect them to play in a certain way. And that's something that we've got to make sure that we continue to do in this tournament. So, it's a fantastic opportunity for all of us. And I can't wait to get started. I'm really looking forward to and thank you to the owners to give me this opportunity," he said.
The players' draft is scheduled on December 23 and BT are eyeing to pick one or two young national cricketers in their squad provided they are available in the tournament.