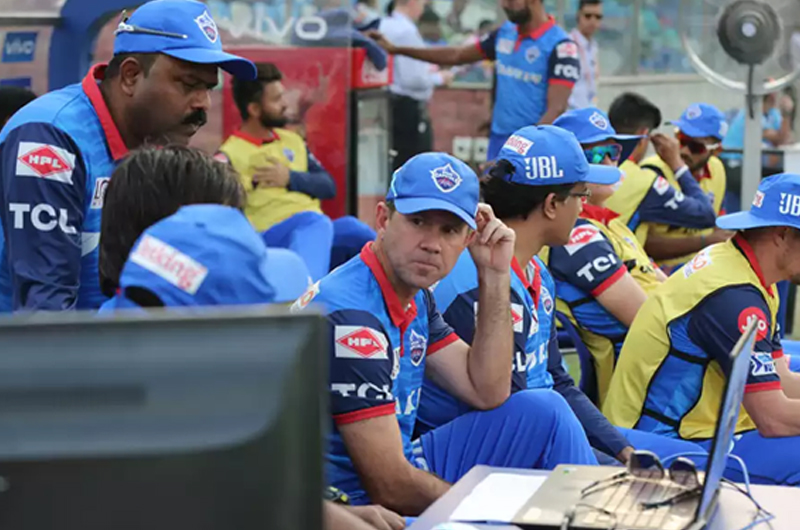 Soon after the conclusion of the Indian Premier League auction in December, one of the questions put to Venky Mysore was whether the franchise "had any assurances from Pat Cummins, Cricket Australia or the authorities" that the pacer would not pull out of the tournament after bagging a Rs 15.50 crore deal. "Any foreign player who puts his name in, we've all got assurances and reassurances from IPL that not only they've taken undertakings from players but the boards as well," the Knight Riders CEO said, before cheekily adding, "I have a suspicion that with Rs 15.50 crores, he'll come".
It wasn't just a tongue-in-cheek response, because Knight Riders have had to deal with the disruption of foreign players withdrawing in the past. They were dented by Mitchell Starc pulling out of IPL 2018 primarily because of an injury. A year later, after Starc was let go by the franchise over a text message, Mysore revealed the franchise was going to base their strategy on the availability of players. In a tournament like the IPL, a good auction is crucial for the team's chances. And hence, a player missing out because of injury or pulling out does leave an unkind cut even before the battle begins.
Several teams walked away pretty satisfied with their auction performances last year, only to find themselves rebuilding their strategies now. And with the tournament moved to the United Arab Emirates completely because of the Covid-19 pandemic, all teams have been forced to re-calibrate their plans to some degree. The move may have left some of their strategies redundant now that they will be without the comfort of a home base, while plans for specific Indian venues have gone out the window. Simon Katich, the head coach of Royal Challengers Bangalore, has been candid enough to admit their IPL auction plans have taken a hit.
"When we had the auction, we were planning a squad assuming we'll play half of our games at the Chinnaswamy (stadium)," Katich says. "When you have a high-scoring venue as your home ground, that factors into the makeup of your squad. Now with UAE, yes, there's a slight variation
For Mike Hesson, RCB's director of cricket, the focus is now on ensuring that the players and the think-tank aren't "flying blind". "We've gathered a lot of information from a variety of tournaments over the last five years," he points out. "We've spent a huge amount of time since we knew it's coming to UAE, even two-three months before, making sure we've gathered as much information so that we are not flying blind. We'll be playing at three venues but the reality is we will not be training at the venues."
But with all the teams on the same page, it's now about who gets ahead with the stakes even. For that too, there are plans afoot.
While the teams have already started training, for the strategists it's all about simplifying things in the lead-up to the tournament. It's not something they are unfamiliar with. For Sriram Somayujala, who has worked as an analyst around the globe with various T20 and T10 teams including Delhi Capitals, there is a silver lining. "As far as my data is concerned, I have to work only for three different venues. It's actually a time-saver for me," he says in a conversation with Cricbuzz. "The grounds are studied based on certain metrics. Things like the proportions of the ground, the size of boundaries, the type of wicket etc. will help us with our plans.
"The pitches, we can expect it to be fresh for at least the first few games (scores like 160-170) but there definitely will be a big dew factor in these venues. So I'm guessing, teams will start preferring to chase in venues like Sharjah and Abu Dhabi."
Extensive experience on the same grounds as an analyst has also helped Somayujala craft a plan wherein he finds the similarities or differences to venues in India, and formulates strategies accordingly. "What I've done is out of the eight grounds in India, I've made a group of three. The grouping style, like I said earlier, is based on studying the venues on certain metrics such as ground dimensions. For example, Sharjah is amongst the smaller venues in the world, something like Indore, because it's a very small ground - the distance from the centre wicket to the road is only 92m!"
But that's not all.
"We're also looking at par scores achieved in the past in day games and night games. There's no need for scores on a ground to be similar between day and night games. But along with this, it's necessary to understand how critical getting the right combinations are, if you need to be spin-heavy or pace-heavy depending on the ground, and even the time at which the matches are played," he says.
But while ground dimensions form one part of the planning, Somayujala also explains how it could dictate match-ups. "Dimensions of each ground will be different. In Abu Dhabi, there could be a lot more runs scored by singles and doubles because the diagonals are bigger there as opposed to Dubai and Sharjah.
"A plan which we make for KL Rahul can be different from what we have for Rohit Sharma, or it can be the same keeping the dimensions and wicket conditions in mind. Someone like Rohit can score runs on any wicket, but we have to factor in how he scored those runs in tournaments like the Asia Cup."
Sunrisers Hyderabad analyst Shrinivas Chandrasekaran, too, has been following the same pattern as Somayajula. "It'll still work in our favour [moving to UAE] because we generally play on a good wicket in Hyderabad, it's generally a flat wicket. You expect a similar kind of surface in Dubai, with the dimension being quite similar," he says. "In Abu Dhabi, we'll have a bigger venue which none of the bowlers will actually complain about.
"So if you look at that aspect, Dubai is very similar to what we play on (in Hyderabad); in Abu Dhabi, it'll seem like you're playing in Jaipur because the surface is also on the slower side and once you go to Sharjah, it's more like how you bowl in Chinnaswamy. You know how you've bowled in those venues, so it's about going there and adapting to those surfaces."
UAE venues since Jan 2016
| Venus | Matches | Bat 1st - Won | Bat 2nd - Won | NR | Bat 1st - Won% | Bat 2nd - Won% |
| --- | --- | --- | --- | --- | --- | --- |
| Abu Dhabi | 9 | 3 | 6 | 0 | 33.33% | 66.67% |
| Sharajah | 40 | 12 | 25 | 3 | 30.00% | 62.50% |
| Dubai | 66 | 23 | 25 | 3 | 34.85% | 63.64% |
| Total | 115 | 38 | 73 | 4 | 33.04% | 63.48% |
IPL matches in India since 2016
| Venus | Matches | Bat 1st - Won | Bat 2nd - Won | NR | Bat 1st - Won% | Bat 2nd - Won% |
| --- | --- | --- | --- | --- | --- | --- |
| Jaipur | 14 | 5 | 9 | 0 | 35.7% | 64.3% |
| Mumbai | 28 | 11 | 17 | 0 | 39.3% | 60.7% |
| Kolkata | 30 | 12 | 18 | 0 | 40.0% | 60.0% |
| Mohali | 21 | 9 | 12 | 0 | 42.9% | 60.0% |
| Chennai | 9 | 4 | 5 | 0 | 44.4% | 55.6% |
| Bengaluru | 31 | 13 | 17 | 1 | 41.9% | 54.8% |
| Hyderabad | 30 | 15 | 15 | 0 | 50.0% | 50.0% |
| Delhi | 28 | 15 | 13 | 0 | 53.6% | 46.4% |
UAE venues since Jan 2016
| Venus | Boundary Runs% | Balls/Boundary |
| --- | --- | --- |
| Abu Dhabi | 49.0% | 8.0 |
| Dubai | 59.7% | 6.7 |
| Sharajah | 58.5% | 6.5 |
| Jaipur | 54.5% | 6.2 |
| Hyderabad | 55.0% | 6.6 |
| Chennai | 56.0% | 7.1 |
| Dehli | 60.2% | 5.8 |
| Bengaluru | 63.7% | 5.3 |
| Kolkata | 65.0% | 5.1 |
| Mohali | 56.7% | 5.7 |
| Mumbai | 62.7% | 5.5 |
Boundary percentage in UAE and Indian venues
UAE venues include: PSL + T20Is involving Pakistan since 2016; Indian venues include all IPL matches since 2016
To get a big-picture view, the data studied is also substantial.
"PSL, Afghan Premier League, Associate cricket that has happened here and also Pakistan's matches here in the UAE, we look at all the available data on matches played in these grounds. What it can help understand is how scores and combinations change over various stages of a tournament," says Somayujala.
If the recently-concluded Caribbean Premier League is an indicator, leaving pitches less recovery time is bound to favour the bowlers - particular the seamers that favour cutters and the spinners - a fact that hasn't escaped the notice of the team strategists. But whether similar patterns can be expected this time around is a question that is best answered through the matches itself. The variables there continue to be many with the venues themselves set to see cricket after a gap of 283 days.
"I'd see it as a challenge, and not a problem," said Somayujala about the whole re-strategising process. Given the many unanswered questions still, you could bet on this edition throwing up plenty of challenges to all the teams.